We now accept online bill payments.
Featured Physician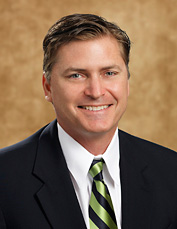 David M. Auerbach, M.D.
Expertise: Surgery of the Hand, Reconstructive Microsurgery, and Arthroscopic Surgery of the Hand, Wrist, Elbow and Shoulder
Areas of Expertise
Location
2400 Bahamas Drive
Suite 200
Bakersfield, CA 93309


Contact Us
Phone:
Main Office
(877) 952-8484

Bakersfield Office
(877) 933-3387
Web site:
www.scoi.com
E-mail:
moreinfo@scoi.com


or click here to subscribe
Volume 2 Issue 8
Throwing Program Restores Patients' Fitness
While sports are a great way to stay in shape and have fun, many injuries can occur, forcing participants to the sidelines. Southern California Orthopedic Institute's interval throwing program is helping those who suffer elbow and shoulder injuries get back onto the field.
Additional Help for Our Patients
To provide additional assistance and get patients on the road to recovery faster, Southern California Orthopedic Institute now has a Practice Liaison, named Audrey Saporta, who is available if you are unable to reach a one of your physician's team members.
Is Holding Your Child Causing Hand & Wrist Pain?
If you are experiencing pain in your hand or wrist when holding your child, you may be suffering from a condition known as mommy's thumb. Find out what causes this condition that is becoming increasingly common in American households as well as the treatment suggestions from Southern California Orthopedic Institute.
Stay Safe in the Water This Summer
Swimming is a great way to stay fit and have fun at the same time. However, carelessness can cause shoulder, wrist, knee, foot, and ankle accidents.
Is It Time for a New Mattress?
You have seen the commercials on television, but what is the truth about Tempur-Pedic beds? While they are NASA-approved, there are some drawbacks to the mattress' experience. Find out the advantages and disadvantages from the specialists at Southern California Orthopedic Institute.