We now accept online bill payments.
Featured Physician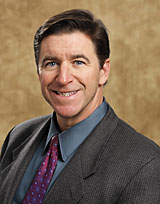 Jonathan Jaivin, M.D., FACS
Expertise: Foot & Ankle
Areas of Expertise
Locations
6815 Noble Avenue
Van Nuys, CA 91405


Contact Us
Phone:
(877) 952-8484
Web site:
www.scoi.com
E-mail:
moreinfo@scoi.com


or click here to subscribe
Volume 2 Issue 9
Welcome Dr. Neil S. Ghodadra!
Southern California Orthopedic Institute is proud to welcome Dr. Neil S. Ghodadra to its team of orthopedic and sports medicine specialists. Serving patients at Van Nuys and Simi Valley locations, Dr. Ghodadra specializes in sports medicine and the shoulder, knee, hip, and elbow.
SCOI Specialists Featured at Annual Conference in Napa
The shoulder and hip specialists at Southern California Orthopedic Institute shared their knowledge by educating other medical professionals at the Annual Orthopedic Surgery Controversies course in Napa, Calif.
A Sign of Bone Loss You Need to Know
Osteopenia, a precursor to osteoporosis, is a telltale sign of bone loss and should be treated. If left untreated, sufferers could face an increased risk in bone fractures, loss of mobility, pain, deformities, and other bone problems.
Is It Time for a New Mattress?
You have seen the commercials on television, but what is the truth about Tempur-Pedic beds? While they are NASA-approved, there are some drawbacks to the mattresses. Find out the advantages and disadvantages from the specialists at Southern California Orthopedic Institute.
Is Holding Your Child Causing Hand & Wrist Pain?
If you are experiencing pain in your hand or wrist when holding your child, you may be suffering from a condition known as mommy's thumb. Find out what causes this condition that is becoming increasingly common in American households.
©2011, Southern California Orthopedic Institute, all rights reserved.
Southern California Orthopedic Institute
6815 Noble Avenue
Van Nuys, CA 91405
(877) 952-8484