Featured Physician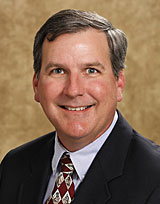 David T. Bowen, M.D.
Expertise: Hand, Cosmetic, Traumatic Injuries
Areas of Expertise
Location
2400 Bahamas Drive
Suite 200
Bakersfield, CA 93309


Contact Us
Phone:
Main Office
(877) 952-8484

Bakersfield Office
(877) 933-3387
Web site:
www.scoi.com
E-mail:
moreinfo@scoi.com
or click here to subscribe
June 2010
Volume 2 Issue 3
A Helping Hand
Daily routines hampered by inflammation and discomfort are not something to overlook. Overuse injuries in the hand and wrist can occur on the job, at home, or during sports. Learn more about the conditions and the treatment options available for hand and wrist pain.
A New Option for Neck Pain
The lower back is one of the most common sources of pain. But the upper portion of the spine—called the cervical—can also be a pain in the neck. Southern California Orthopedic Institute offers a new option to help relieve this pain and restore mobility: artificial disc replacement.
Ankle Cartilage Replacement
The cartilage in joints, also called articular cartilage, can be damaged by injury or normal wear and tear. Cartilage does not heal itself well, so doctors have developed surgical techniques to stimulate the growth of new cartilage. A procedure known as Autologous Chondrocyte Implantation (ACI), which is most commonly performed on cartilage in the knees, has now been developed for the ankles as well.
5 Best Things for Arthritis
As the leading cause of disability in people older than fifty-five years, arthritis afflicts one in five adults in the United States. However, remembering the following tips could help to reduce arthritis pain.
Cell Phone Elbow
Cases of "cell phone elbow," where patients experience tingling or numbness in their ring and pinkie fingers, is not a new condition. Actually, it's a condition that can be dated back to 1958.
©2010, Southern California Orthopedic Institute, all rights reserved.
Southern California Orthopedic Institute
2400 Bahamas Drive
Suite 200
Bakersfield, CA 93309
(877) 933-3387

To unsubscribe from You in Motion visit [UNSUBSCRIBE]