Featured Physician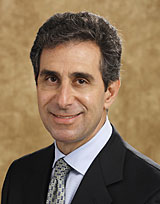 Richard D. Ferkel, M.D.
Expertise: Arthroscopic and Reconstructive Surgery of the Knee, Shoulder, Foot, Ankle, and Sports Medicine
Areas of Expertise
Location
2400 Bahamas Drive
Suite 200
Bakersfield, CA 93309


Contact Us
Phone:
Main Office
(877) 952-8484

Bakersfield Office
(877) 933-3387
Web site:
www.scoi.com
E-mail:
moreinfo@scoi.com


or click here to subscribe
Volume 2 Issue 5
Why Posture Is Important
Sitting, driving, lifting, and sleeping all have an impact on your posture. Doing any of these with improper form could lead to back pain.
Are You Ready for a Knee Replacement?
Knee replacement surgery is a major procedure, and as such, it requires a significant amount of consideration. Southern California Orthopedic Institute orthopedic surgeon Christopher Hamilton, M.D., says, "It's not only the surgery that a patient should consider. A total knee replacement often requires months of postoperative rehabilitation."
How to Avoid Injury This High School Athletic Season
The excitement of high school athletics is once again upon us, but with it comes the risk of injury to your son or daughter, niece or nephew, or grandchild. Sprains and strains, fractures, muscle pulls—precautions can and should be taken to help your high school athlete avoid these injuries this school year.
Hip Surgery May Be OK for Patients Over 80
Hip replacement surgery patients 80 years old and up fare just as well as those 70 and younger, according to results of a study published in The Journal of Bone and Joint Surgery.
Research Indicates Vitamin D May Protect Against Rheumatoid Arthritis
Rheumatoid arthritis is an inflammatory autoimmune disease that affects approximately one percent of the world's population—with women afflicted three times more than men. Its causes are largely unknown, but its effects can be extremely debilitating.