We now accept online bill payments.
Featured Physician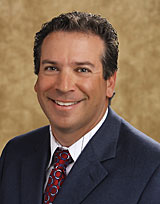 Todd J. Molnar, M.D.
Expertise: Physical Medicine and Rehabilitation, Sports Medicine, Electrodiagnostic Medicine (EMG/NCV Studies)
Areas of Expertise
Locations
6815 Noble Avenue
Van Nuys, CA 91405


Contact Us
Phone:
(877) 952-8484
Web site:
www.scoi.com
E-mail:
moreinfo@scoi.com


or click here to subscribe
Volume 2 Issue 7
Traveling Tips for Arthritis Sufferers
Many arthritis sufferers limit their lifestyle due to the chronic pain that they experience. Whether you wish to visit family, take a dream vacation, or go on a business trip, don't let arthritis control your traveling plans.
Dance Injuries: Types, Causes, and Prevention
Determining whether or not dancing is a sport can be controversial, but one thing that is indisputable is the fact that injuries occur while dancing. In fact, dancers have the same amount of risk for an injury as a football player. Learn what types of injuries dancers can endure, causes of those injuries, and what can be done to prevent them.
Electrodiagnostic Testing: What Is It?
There are many tools that orthopedic physicians use to diagnose and analyze a patient's needs. One of those tools is known as electrodiagnostic testing, which includes electromyography (EMG) as well as nerve conduction studies (NCS). These tools have many benefits, but how accurate are they?
Dislocation vs. Separation
Major differences exist between shoulder separation and shoulder dislocation, although they are often confused. It is important to understand those differences because the management, treatment, and rehabilitation of each injury vary.
Joint Replacement Surgery May Help Rid Obesity
According to an orthopedic study, osteoarthritis patients who were obese lost weight after undergoing total knee or total hip replacement surgery.