We now accept online bill payments.
Featured Physician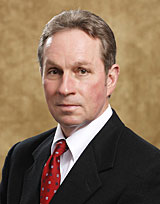 Gregory J. Hanker, M.D.
Expertise: Hand, wrist, elbow surgical specialist, upper extremity arthroscopy and fracture care
Areas of Expertise
Locations
6815 Noble Avenue
Van Nuys, CA 91405


Contact Us
Phone:
(877) 952-8484
Web site:
www.scoi.com
E-mail:
moreinfo@scoi.com


or click here to subscribe
Volume 2 Issue 6
Heal Your Heels
Heel pain is the most common problem that affects the foot and ankle. This is no surprise when you consider that every mile you walk puts 60 tons of stress on each foot. Your feet can handle a heavy load, but too much stress pushes them over their limit and can cause extreme discomfort.
Beware of Your Laptop
Laptop computers are everywhere. They are portable and lightweight—so much so, that many people use them throughout the day, be it at work, school, home, or the local coffee shop. However, laptop use can lead to posture problems, if you're not careful.
Strengthening Muscles Helps Decrease Back Pain
Back pain is an extremely common complaint among people of varying ages. While refraining from strenuous activities might be the answer in the short term, when done for more than a few days, it can actually undermine healing. Whether the back pain is acute or chronic, exercise can play an important role in easing your pain.
Tips for Preventing Falls in Later Life
Simply being afraid of falling can affect mobility and independence. A study published in the April 2008 Journal of the American Geriatrics Society found that 60 percent of 673 older community–dwelling adults who said they were worried about falling avoided everyday activities, such as shopping, bathing, walking outdoors, and visiting relatives and friends. Learning some preventative tips will help keep you on your feet.
All You Need to Know About MRIs
MRIs have assisted doctors in performing their jobs for four decades, and, patients are much better off for it. Invented in 1977, MRIs were hard to find and took almost five hours to produce one single image. Today, there are thousands and it only takes seconds to produce an image.