Featured Physician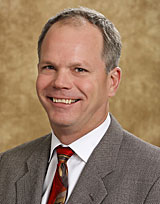 Christopher Hamilton, M.D.
Expertise: Arthroscopic and Reconstructive Surgery, Sports Medicine, and Joint Replacement
Areas of Expertise
Location
2400 Bahamas Drive
Suite 200
Bakersfield, CA 93309


Contact Us
Phone:
(877) 933-3387
Web site:
www.scoi.com
E-mail:
moreinfo@scoi.com
or click here to subscribe
March 2010
Volume 2 Issue 2
PRP Therapy for a Faster Recovery
You may have heard of professional athletes being treated for their injuries with platelet-rich plasma therapy, or PRP therapy. This innovative treatment can benefit people of almost any age, and is now available at Southern California Orthopedic Institute (SCOI). Is it right for you and your injury?
Surgery Center in Bakersfield
Did you know that Southern California Orthopedic Institute (SCOI) has a surgery center located in Bakersfield? If you are in need of surgery and have not yet considered having it done at SCOI's newest high tech surgery center, read on to find out why you should.
Coping With a Sports Injury
Experiencing a sports injury is frustrating and challenging to overcome. But understanding what happened, your treatment options, and maintaining a positive attitude while achieving your goals to recovery, can make the healing time move a little faster.
New Procedure Gives More Options to Those With Torn Rotator Cuffs
A landmark study recently published by the Journal of Shoulder and Elbow Surgery highlights the work of surgeons at Southern California Orthopedic Institute (SCOI). Dr. Stephen J. Snyder, an orthopedic surgeon who specializes in arthroscopic shoulder reconstruction at SCOI, has released the results of a 5-year study on Arthroscopic GraftJacket™ Reconstruction of Rotator Cuff Tears.
Arthritis and H1N1 – What You Should Know
The H1N1 virus has taken quite a toll on the U.S. population and health system in the last year. Since August, almost 38,000 people have been hospitalized and over 1,700 deaths have occurred as a result of the virus. People who suffer from certain types of arthritis could be at a higher risk of getting the disease. If you are one of more than 40 million Americans with arthritis, there are a few things you should know.